Buy Direct From
Kellems and Save!
865-977-7500
Kellems Mulch and Rock Yard manufactures over 30,000 tons of recycled wood materials each year. We are located in Blount county. Our products are known to be of the highest quality. They are the choice of landscaping companies, nurseries, schools and daycare facilities – and also available to the public.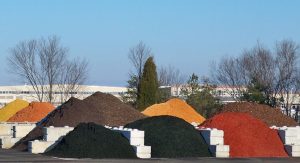 Premium Mulches
We will not be undersold on quality
Hardwood Mulch
Hardwood Colored Mulch


Black, Brown when available

Premium Bark Mulch
Black Beauty Mulch
K-Brand Playground
Surface Fiber
EnviroColored Mulch


Black, Brown, Red, & Cherry Brown
Rock, Stone, and Pavers
At Kellems we buy in large volume to offer better prices to our customers. You'll find a huge selection, from pea gravel to boulders, in convenient drive-thru bins.
Fieldstone
Palletized River Rock
Patio Pavers
Individual Pavers
Flagstone
Flagstone Cobble
Large Boulders
1 & 2 Man Boulders
Loose River Rock
865-977-7500
Where Quality, Quantity, and Price Matters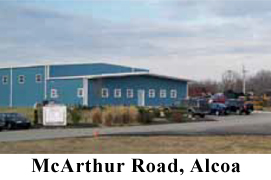 Kellems Alcoa
771 McArthur Road
Alcoa, TN 37701
Hours
Monday-Friday 7:30am - 4:30pm
Stop Loading @ 4:00
Saturday 7:30am - 12:00pm
March-June 1st
Saturdays: 7:30am - 3:00pm
Memorial Day through Labor Day
Monday - Friday 6:30am - 3:30pm
Stop loading @ 3:00pm
Saturday 7:30am - 12:00pm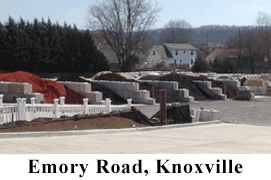 Kellems Knoxville
1100 East Emory Road
Knoxville, TN 37938
Hours
Closed Sunday and Monday
Tuesday - Friday 7:30am - 4:30pm | Stop loading @ 4pm
March through June 1st
Saturday 7:30am - 3:00pm
Saturday 7:30am - 12:00pm